Philippines Holy Week Tradition Easter Feast at Yats Restaurant in Clark Pampanga
Clark Holy Week Tradition Easter Feast at Yats
During Holy Week in the Philippines, thousands of Manila families travel out of town, many to the north towards Bulacan, Tarlac and Pampanga. To residents of Pampanga Angeles City, San Fernando and Subic, the Easter Good Friday Feast at the famous fine dining restaurant in Clark Pampanga called Yats Restaurant and Wine Lounge is like a tradition.
This year, Yats Restaurant and Wine Lounge will outdo itself over last year by offering not one, not two but three different menus to choose from. For more details on these menus, log on to this web site:
Please click here to browse menus for Yats Restaurant Easter Good Friday Feast in Clark Philippines.
Surely visitors to Pampanga to spend Holy Week holidays in and around Clark, Subic or Angeles City will find one that suits their needs. In offering these world-class dining options, this restaurant helps reinforce Pampanga's reputation for good food. It also means that tourists and other visitors staying in and around Angeles City, Subic and Clark Pampanga need not put up with substandard meals during their stay in the Philippines.
This restaurant in Clark Philippines is regarded by Manila food and wine lovers to be one of the best places to eat and dine out when in Pampanga Clark Freeeport or neighboring Angeles City for holidays, golf or business.
Private dinners can be accommodated in this famous restaurant located in Mimosa, at the heart of Pampanga Clark Freeport. Private rooms suitable for 4 to 24 can be reserved in advance at this impressive restaurant in Pampanga for company and personal functions and events in Clark. This fine dining restaurant in Pampanga is a very popular event venue for small wedding receptions, social events, company board meetings and annual parties. Even companies from Manila travel to Pampanga to hold their functions and events in this well known fine dining restaurant in Pampanga.
Yats Restaurant and Wine Lounge
Mimosa Leisure Estate, Clark Freeport Zone,
Pampanga, Philippines 2023
Tel: (045) 599-5600 0922-870-5194 0917-520-4401 Lito or Marissa
Email: Manager@YatsRestaurant.com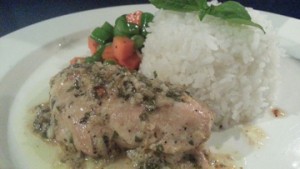 How to get to this fine-dining restaurant in Clark Philippines? Once you get to Clark Freeport, go straight until you hit Mimosa. After you enter Mimosa, stay on the left on Mimosa Drive, go past the Holiday Inn and Yats Restaurant (green top, independent 1-storey structure) is on your left. Just past the Yats Restaurant is the London Pub.








Those visitors who plan to relax and unwind in Angeles City, Subic, Pampanga, Clark Philippines might make an effort to book a room at the famous beach and lake resort
Clearwater Resort and Country Club
. This famous hotel in Clark Pampanga is frequently visited by families with children looking for a good place in Clark to see, a good holiday destination for the family to relax and unwind in the beautiful outdoor facilities. For more information, log on to
http://www.ClearwaterPhilippines.com


Wine lovers and visitors looking for a good wine shop to pick up a few bottles of fine vintage wines for dinner at one of the of the good places to eat in Pampanga or to bring home to Manila from Angeles City, Subic, Pampanga, Clark Philippines might want to check out the famous wine shop of Yats Wine Cellars called Clark Wine Center. Log on to
http://www.ClarkWineCenter.com


Hot Line for any assistance regarding your trip to Clark Pampanga over Holy Week and Easter Holidays is: 0916-428-3579


Have a safe and pleasant trip to Clark!






March 12th, 2013 in
About Easter in Manila, Pampanga, Clark Philippines
,
About the Philippines, Pampanga, Clark, and Angeles City
,
Best restaurant in Clark Philippines
,
Job Opportunities
,
Leisure and Lifetyle in Pampanga, Angeles City and Clark Philippines
,
News about Angeles City, Pampanga and Clark Philippines
,
News about the Philippines, Clark, Angeles City, and Pampanga